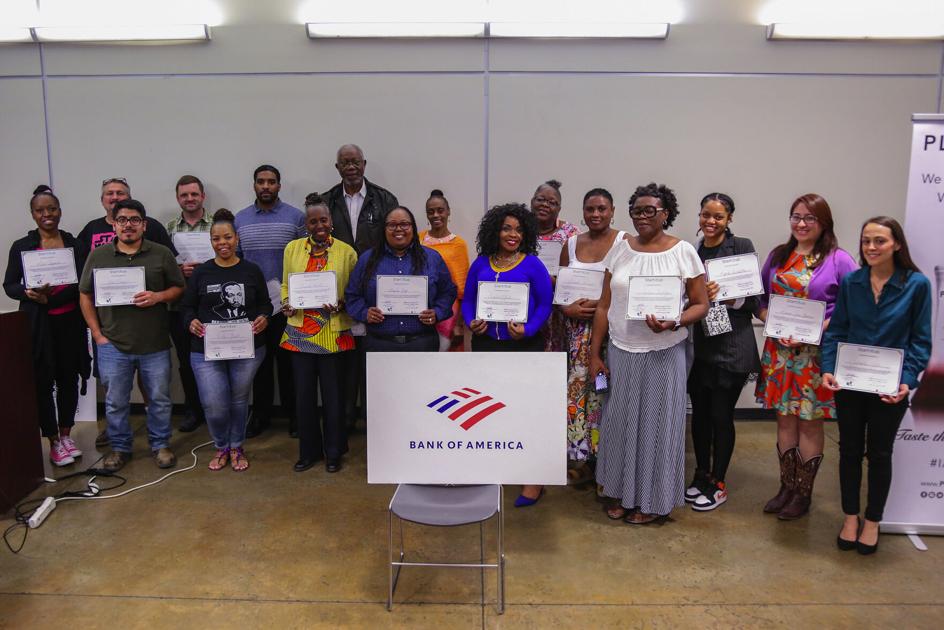 Bank of America and the MLK CommUNITY Initiative are collaborating to provide a free virtual eight-week course on money management for underserved communities in Bakersfield and Kern County.
While the "Better Money Habits" program is open to anyone interested, its structure was designed to benefit communities that have been particularly hit hard by the COVID-19 pandemic such as southeast Bakersfield, according to Karen Zuber, local Bank of America marketing manager.
Arleana Waller, founder of the MLK CommUNITY Initiative, said she wanted to continue the work her organization has been doing in the southeast part of town.
"Southeast Bakersfield has been unfortunately forgotten for too long by our leaders," Waller said. "Housing is an issue, mobility access is a huge issue; our organization is working to provide resources to address these challenges."
The course will be provided virtually via Zoom on a weekly basis beginning Aug. 20 from 6 to 6:45 p.m. Zuber will be the program's facilitator while Waller will act as host.
"That community is really facing some disproportionately higher impacts from COVID-19," Zuber said. "They have been more significantly impacted and we want to help them survive what they're going through."
The curriculum will consist of topics such as financial guidance, economic mobility basics, budgeting and banking, financial safety, saving and spending, setting and achieving goals and building credit.
This program is a continuation of a nearly year-long partnership between the initiative and Bank of America, Waller said. In February, the two hosted an entrepreneur roundtable event where 50 scholarships were given away, Waller said.
Both Waller and Zuber are looking forward to the positive impacts the program will have, as well as its potential long-term effects.
"When you think about poverty, you think you don't have options. We want people to know they have options," Waller said. "We want people to know how to save or be able to build or repair your credit."
"It's an empowering program. It can help people stretch their paychecks," Zuber said. "I've learned stuff from the program still and I've been in banking for 20 years and have been using this curriculum for four years."