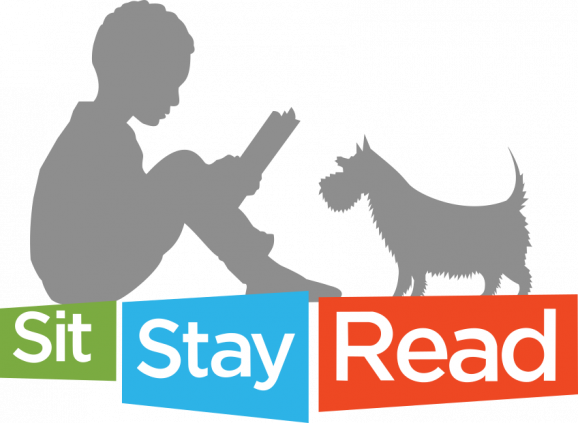 Summary of Position:
SitStayRead's mission is to advance children's literacy skills using an engaging curriculum, dedicated volunteers, and Certified Reading Assistance Dogs. Our programs help K-3rd grade students gain confidence and accomplishment in reading and writing during weekly visits to their classrooms. While we will be unable to visit students in their classrooms for the upcoming school year, we are committed to pivoting our programming to support students, whether they are learning at home or in school. Our goal is to ensure that our programs and employees continue to uphold our organizational values of Inclusion, Fun, Collaboration, Excellence, and Inspiration.
The Bilingual Programs Coordinator will be responsible for the translation, development, and delivery of our programs for students whose primary language is Spanish. This person will facilitate programs through virtual content and future in-classroom visits and serve as a liaison between our program sites, volunteers, and SitStayRead staff.
Essential Functions:
Translate current curriculum content and activities to Spanish as needed (both written and oral)

Assist in the development of new or adjusted program content with a focus on English Language Learners

Create read-aloud videos and other virtual content for the 2020-21 school year (and beyond, if needed)

Support remote programming with school partners and teachers, in collaboration with the program team

Attend SitStayRead staff meetings and professional development sessions

Accurately maintain all pertinent program data in SitStayRead's database

Once in-person programming is possible, be able to facilitate SitStayRead program visits in 5-7 classrooms per week. Facilitation will include, but is not limited to:

Leading program activities, supporting student needs, and managing the classroom environment
Preparing and transporting necessary materials for each program session
Managing teams of volunteers on-site, ensuring that volunteers are adhering to program guidelines
Communicating regularly with volunteers and classroom teachers via email, calls, and text
Qualifications:
Must love reading, writing, kids, and dogs!

Fluent Spanish speaking and writing skills required

Experience working with elementary-aged children in a school or large-group setting

Knowledge of best practices in bilingual/ELL education

Ability to communicate effectively with varying audiences

Advanced multi-tasking, problem-solving, and team-working skills

Ability to pass a background check

Access to reliable transportation and ability to travel to schools throughout the city
Position Details:
Full time, 40 hours per week, with option to adjust regular hour commitment down to 30 hours per week if needed (salary listed is for 40 hours per week, and will be prorated based on hours preference.)

Schedule: Our typical work week follows a M-F 9:00 a.m.- 5:00 p.m. schedule, with flexibility in start/end times and work from home options for some days/hours. Our programs follow Chicago Public Schools' Academic Calendar and typically occur during the school day between 8:30 a.m.- 3:00 p.m. Occasional evening or weekend hours will be required.

We are currently operating remotely until we feel we can return to in-person operations safely. We will support our staff with any needs they may have to make remote work possible, including more flexible working hours, and are working with staff to develop an office reopening plan that feels safe for everyone.

Starting Salary: $38,480

Benefits: Competitive benefits package including medical insurance, generous paid time off and holidays, and flexible work environment.
SitStayRead is an equal opportunity employer. SitStayRead is committed to building a culturally diverse and pluralistic team. We strongly encourage applicants from underrepresented communities in the education and nonprofit sectors to apply. SitStayRead does not discriminate in hiring. We encourage people from all backgrounds to apply for this and all posted positions.
To apply, please submit a resume. In addition, please submit either a cover letter or other material that describes or displays your qualifications for the position. This can include writing samples, photos/videos, teaching portfolio, etc. Additional or preferential consideration will not be placed on the type of material you submit, but rather on the demonstrated skills, experience, and values as they relate to the position requirements.
Send application materials to [email protected] with 'Bilingual Programs Coordinator' in the subject line.