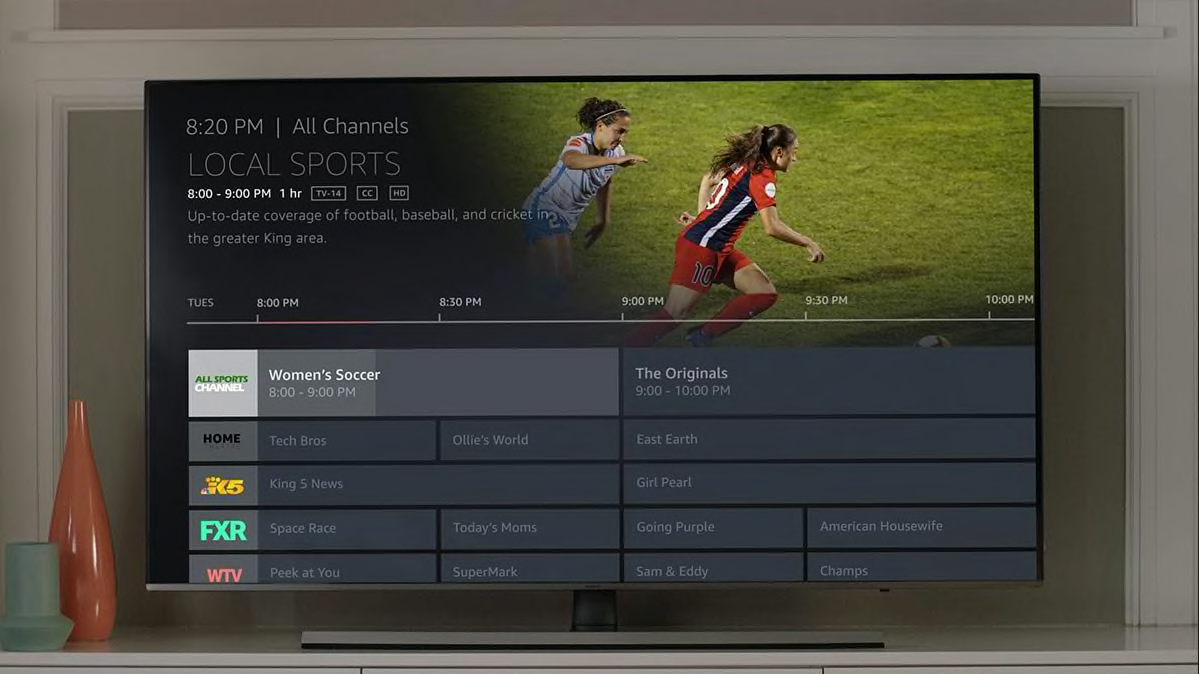 In addition to grabbing over-the-air signals, it offers access to streaming apps from several services, including Amazon, HBO, Hulu, Netflix, and YouTube. And it comes with four internal tuners, so you can record up to four over-the-air programs at once or three shows while watching another.
Unlike some of the other models, which require you to supply an external hard drive to record shows, the Bolt OTA has a built-in 1TB hard drive capable of recording up to 150 hours of HD-quality video. It also supports 4K videos with HDR. And there's a slot for adding an external hard drive if you need even more storage.
TiVo's main menu has a center bar with sections for My Shows (shows and movies you're watching or have recorded), What to Watch (program recommendations), Search, and Apps (streaming services). TiVo's 14-day programming guide, accessible via the Guide button on the remote, is top-notch, making it easy to find shows and schedule recordings.
It also responds quickly to commands from the voice remote, which lets you search for programs using voice commands. The remote has a dedicated Netflix button, as well as one for its touted 30-second skip feature, which lets you zip through commercials. Given the number of buttons on the remote, however, it feels a bit cluttered.
The only real downside is that you need a TiVo subscription, which provides the program guide you need to record shows and access the streaming services, to fully use the unit. But recognizing that the DVR's primary appeal will likely be those looking to save money, TiVo is charging Bolt OTA customers $7 a month, half the regular $15-a-month cost for users of other TiVo DVRs. There's also an option of paying $250 up front for a lifetime "All In" plan.