Homemade Chicken & Cannabis Tikka Masala
It's time to spice things up a little this new year with Homemade Chicken & Cannabis Tikka Masala!
Have you ever enjoyed a proper, homemade masala?
You need the right combo of warm spice blends and some fresh chicken. The smell alone will lift your spirits, and the addition of cannabutter makes it all worthwhile!
What Is Tikka Masala?
Tikka Masala is a warm spiced dish with chunks of juicy chicken that are marinated in an orange cream sauce.
Mmmm… So good!
A popular Indian-inspired dish, it is believed that Tikka Masala actually originated in Glasgow Scotland by an Indian Chef.
There are a lot of articles, debate, and supporting evidence about the origin of this popular dinner treat, but one thing that's NOT debatable is the taste and flavor!
What Spices Go in Tikka Masala?
The spices that shine in Tikka are a mix of coriander seeds, cumin seeds, garlic, cardamom and chilles.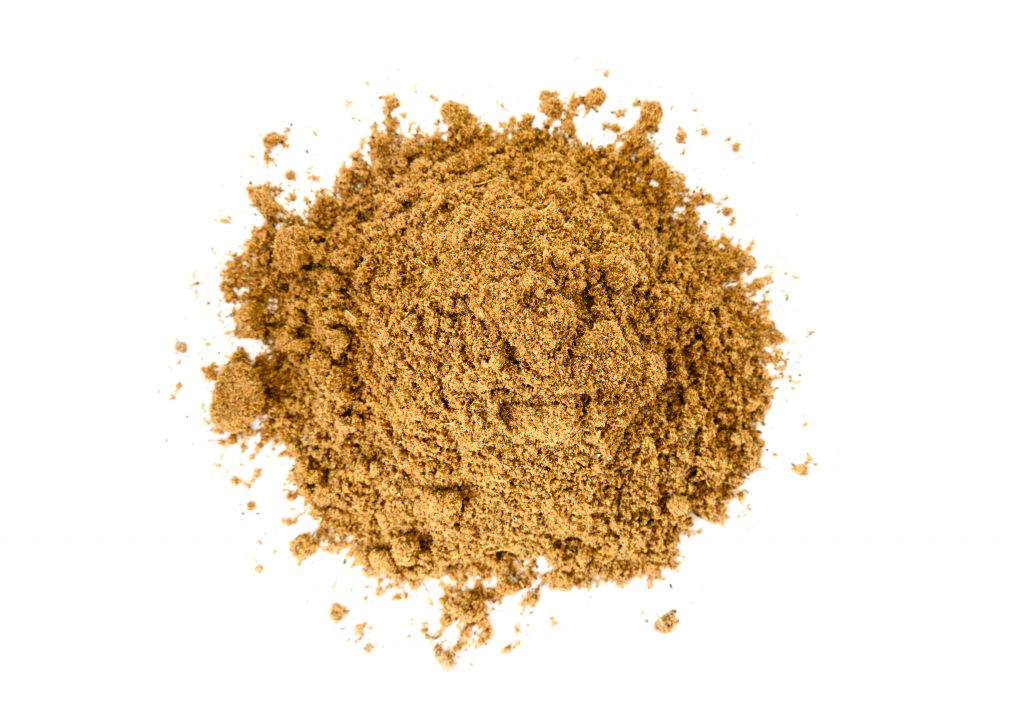 Warming but not too spicy, you'll want to make this over and over!
The word 'Tikka' loosely translated means "chunk" or "piece".
How Do I Make Cannabutter?
You'll need cannabutter in this dish – but you can also use cannabis-infused oil. You decide!
So let's get cooking, Indian (err… Scottish?) style!
I think we'll leave the fighting to the Chefs and just enjoy cooking with cannabis, and adding in warm spices that you're sure to love.
Homemade Chicken & Cannabis Tikka Masala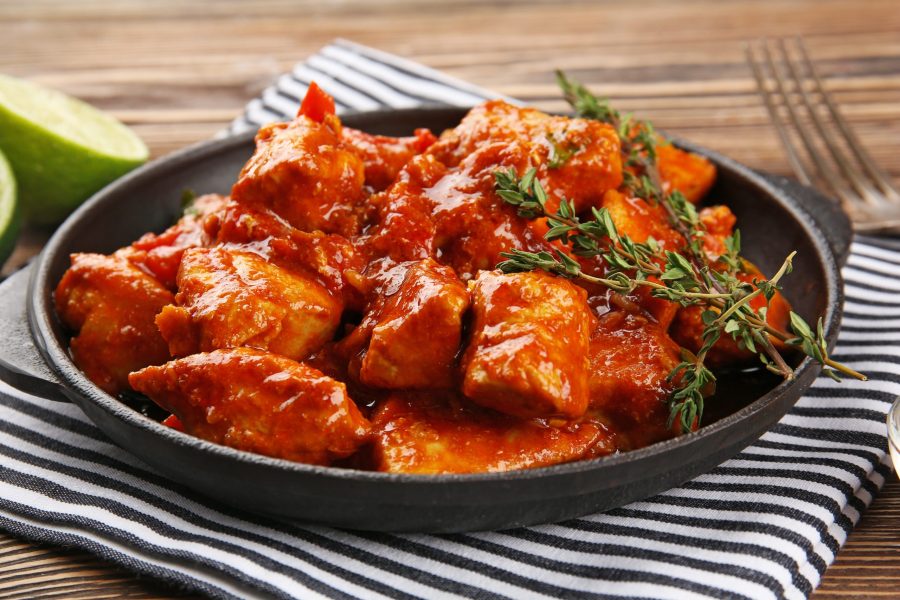 Servings: 4 people
Author: Steph Van De Ven
Cost: 20+
Ingredients
6

cloves

garlic

minced

4

tsp

ginger

fresh,peeled, grated thinly

4

tsp

ground turmeric

2

tsp

garam masala

2

tsp

ground corriander

2

tsp

ground cumin

1 1/2

cups

whole milk yogurt

not Greek yogurt

1

tbsp

Himalana salt

2

lbs

skinless,boneless chicken breats

cut into small chunks

3

tbsp

Cannabutter

1

small

onion

thinly sliced

1/4

cup

tomato paste

6

cardamom pods

finely crushed

2

dried

chilles

cut up finely

1

can

whole peeled tomatoes

2

cups

heavy cream

3/4

cup

fresh cilantro

for garnish

4

cups

steamd jasmine rice
Instructions
Combine garlic, ginger, turmeric, garam masala, coriander, and cumin in a small bowl. Whisk yogurt, salt, and half of spice mixture in a medium bowl; add chicken and turn to coat. Cover and chill 4-6 hours. Cover and chill remaining spice mixture.

Heat Cannabutter in a large heavy pot over medium heat. Add onion, tomato paste, cardamom, and chiles and cook, stirring often, until tomato paste has darkened and onion is soft, about 5 minutes. Add remaining half of spice mixture and cook, stirring often, until bottom of pot begins to brown, about 4 minutes.

Add tomatoes with juices, crushing them with a fork first. Bring to a boil, reduce heat, and simmer, stirring often and scraping up browned bits from bottom of pot, until sauce thickens, 8-10 minutes.

Add cream, simmer for 40 minutes.

Meanwhile, preheat broiler. Line a rimmed baking sheet with foil and set a wire rack inside sheet. Arrange chicken on rack in a single layer. Broil until chicken starts to blacken in spots (it will not be cooked through), about 10 minutes.

Cut chicken into bite-size pieces, add to sauce, and simmer, stirring occasionally, until chicken is cooked through, 8-10 minutes. Serve with rice and cilantro.
For more recipes or savoury cannabis-infused desserts check us out and start collecting edible recipes!
If you want an easier way to cook with Cannabis, a cookbook kit is always a great idea.