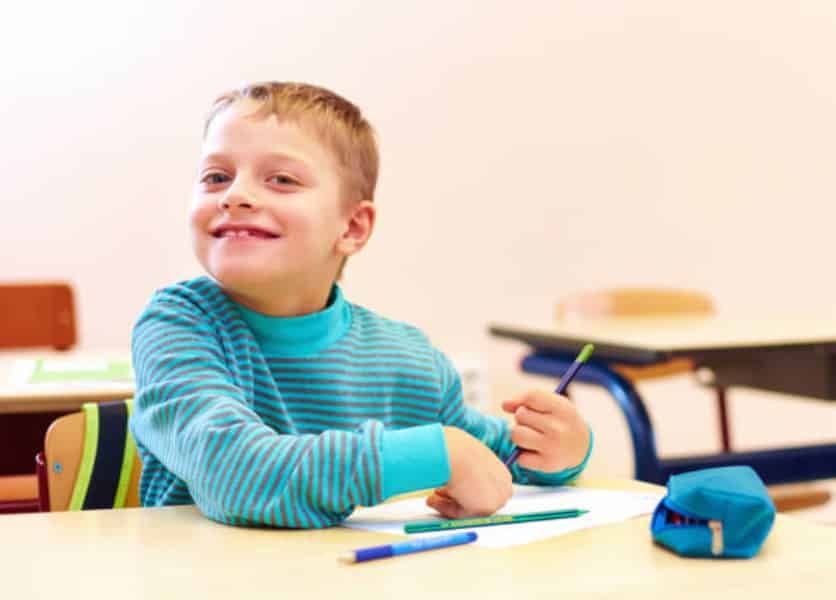 How CBD Helps With Autism
According to the Centers for Disease Control and Prevention (CDC), autism is a developmental disorder that may cause communication, social, and behavioral challenges(1).
Autism is also dubbed autism spectrum disorder (ASD) because of the wide variation in the type and severity of symptoms autistic patients experience(2). Some professional organizations, including The American Academy of Pediatrics (AAP), recommended that all children be tested for autism(3).
Symptoms of ASD include social communication and social interaction difficulties, and repetitive behaviors(4). According to a study from the Neurology journal, ASD patients may also experience sleep disturbances(5).
The endocannabinoid system (ECS) regulates a wide range of bodily functions. Its effects are mainly expressed through two cannabinoid transmitters: the CB1 and CB2 receptors(6).
Cannabinoids are naturally occurring compounds that may be found in cannabis plants.
According to a 2015 study, medical researchers noted that the ECS played a crucial role in various human health conditions and diseases in the central nervous system. The researchers observed that the ECS may affect brain development and social reward responsiveness, which are essential in treating ASD(7).
In a 2019 study, patients with ASD received CBD to reduce the comorbidities related to the medical condition(8). In the study, the authors observed 53 subjects who experienced significant improvement in various health issues, including rage attacks, self-injury, hyperactivity, sleep disorders, and anxiety.
Meanwhile, in a 2017 animal study, researchers noted that influencing the CB1 receptor of the ECS may improve social skills and produce cognitive effects in animals with ASD(9). A study also observed that CBD may be a potent CB1 receptor antagonist(10).
Receptor agonists are drugs that help boost receptor activity. Meanwhile, antagonists are drugs that reduce the receptor's ability to be activated(11).
The studies above suggested that CBD may interact with the ECS, making the cannabinoid a potential alternative treatment for ASD.
Alternative Treatment Options for Autism
Information from the National Institute of Mental Health (NIMH) shows that medications used to treat attention deficit hyperactivity disorder (ADHD) patients may also be used to reduce impulsivity and hyperactivity in ASD patients(12).
According to a 2008 Journal of Clinical Investigation study, atypical antipsychotics are considered indispensable in managing the symptoms of ASD(13).
Atypical antipsychotics, also known as second-generation antipsychotics, are differentiated from traditional or first-generation antipsychotics based on their clinical profile(14).
Findings from the National Center for Biotechnology Information (NCBI) showed that atypical antipsychotics have fewer side effects than conventional antipsychotics(15).
However, second-generation antipsychotics also come with adverse effects. These side effects include diabetes, weight gain, myocarditis (heart muscle inflammation), and agranulocytosis (dangerously low white blood cell count)(16).
The 2008 Journal of Clinical Investigation study observed the efficacy of two antipsychotic medications: haloperidol and risperidone(17). The study focused on the medications' effect in treating behavioral symptoms associated with autism, including self-injury, aggression, and anger.
The US Food and Drug Administration (FDA) has approved both haloperidol and risperidone for children with ASD. However, the drugs may also cause side effects, including weight gain and tardive dyskinesia (involuntary movements of the jaw, lips, and tongue)(18).
These drawbacks may cause more individuals to look for alternative treatment options for ASD, such as dietary supplements, diet modifications, and natural remedies, like CBD.
However, a 2019 study stated a lack of evidence supporting the efficacy of using any nutritional supplement or dietary interventions for children with ASD(19).
The authors of the 2019 study noted that future investigations into the effects of supplements in ASD patients are still needed(20).
According to a 2018 research from the Physiology & Behavior journal, a modified gluten-free ketogenic diet incorporated with a medium-chain triglyceride (MCT) oil may improve the core symptoms of ASD(21).
CBD may also serve as a treatment option for patients with ASD. Medical researchers observed that CBD interacted with the ECS to trigger positive responses that may benefit ASD patients(22).
Benefits of Using CBD for Autism
Most CBD brands source the CBD of their products from industrial hemp. The cannabinoid is non-psychoactive, unlike tetrahydrocannabinol (THC), the main psychoactive compound of the cannabis plant.
The cannabinoid is also legal in some states. The FDA has also approved the use of a few CBD-based products, including Epidiolex(23).
Epidiolex is an anti-seizure medicine for rare forms of epilepsy, such as Lennox-Gastaut syndrome and Dravet syndrome. The FDA greenlighted the use of the medication for patients two years of age and older(24).
A recent study stated that CBD-enriched treatment of ASD patients may help manage the behavioral symptoms of the disorder(25).
According to the World Health Organization (WHO) report on CBD, the cannabinoid had a good safety profile and was generally well-tolerated in humans(26).
The WHO report detailed how clinical studies show that even high CBD doses do not cause THC-like effects, such as increased heart rate(27). The WHO report also cited a study where researchers administered 200mg of CBD to human participants, which did not trigger any motor or psychomotor impairment.
Meanwhile, a 2017 study noted that even a high CBD dose of 1,500mg had repeatedly shown to be well tolerated by humans(28).
Other Health Benefits of CBD
The WHO report also cited studies stating that CBD had neuroprotective (nerve cell function protection), anxiolytic (anti-anxiety), analgesic (pain-relieving), hypoxia-ischemia (proper blood flow to organs), antitumor, anti-inflammatory, anti-asthmatic, and antipsychotic effects(29).
Meanwhile, several studies also looked at the potential benefits of the non-psychoactive cannabinoid in drug addiction treatments.
According to the WHO report, preclinical studies noted that CBD may help people recover from psychostimulant, cocaine, and opioid addiction(30).
According to preliminary data, the cannabinoid may help treat tobacco and cannabis addiction in humans. Still, researchers noted that further research is required to evaluate CBD's potential as a cure for drug addiction(31).
Cannabinoids may also help relieve chronic pain in migraine patients. According to a study published in 2019, researchers noted that 88.3% of the chronic migraine patients who participated in the study had fewer headaches and experienced improvements in their anxiety symptoms, sleep, and mood after consuming medicinal cannabis(32).
The medical researchers also noted that the migraine patients who received the 20:1 THC to CBD ratio experienced fewer headaches than the patients consuming the 1:1 THC to CBD ratio(33).
In a 2018 review, researchers also noted that cannabis-derived products, such as cannabis oil, possess therapeutic benefits, especially in improving migraines(34).
A survey also noted that some oncologists consider cannabis use to help cancer patients. In 2018, 67% of oncology doctors answered a survey and stated that medical marijuana may help provide pain relief(35).
Meanwhile, in a 2014 study, medical researchers stated that cannabinoids may help block spinal, peripheral, and gastrointestinal mechanisms, which may cause fibromyalgia, muscle spasms, headache, and irritable bowel syndrome(36).
According to WHO, CBD may also improve muscular tension, restlessness, fatigue, social anxiety, and concentration problems in animal models. The report also stated that the cannabinoid may also reduce the symptoms of social anxiety in patients(37).
Meanwhile, a 2017 study demonstrated that cannabinoids may have the potential to treat insomnia(38). In another 2017 study, medical researchers suggested that CBD may help patients with rapid eye movement (REM) sleep behavior disorders(39).
According to Colorado-based research, giving CBD oil to patients with post-traumatic stress disorder (PTSD) may improve the patients' mental health by reducing anxiety and insomnia. The five-month study noted that the use of CBD may reduce the PTSD patients' scores on the sleep scale and the anxiety scale(40).
In a 2017 animal study, medical researchers observed that CBD may treat traumatic brain injury (TBI) in animal models. Another research stated that using CBD may provide long-term neuroprotection in newborn rats with hypoxia-ischemia (HI) brain injury(41).
According to WHO, human studies on CBD's effects demonstrated that the non-psychoactive cannabinoid may possess neuroprotective properties that may help treat patients with inflammatory diseases and Alzheimer's disease(42).
Medical researchers also stated that CBD possessed antidepressant properties. In a recent study, medical researchers noted that cannabinoids may play an essential role in developing new therapeutic strategies in mental disorders, such as anxiety and schizophrenia(43).
Despite the vast number of published studies about CBD, medical professionals call for more research on the cannabinoid. The limited studies on the medicinal benefits of CBD oil highlight the need for further analysis.
Recent medical studies about CBD suggested that the cannabinoid may play crucial roles in managing a wide range of medical conditions. With further research, medical professionals may understand how CBD affects autistic patients.
Risks of Using CBD for Autism
In a 2019 study, medical researchers observed that CBD may improve the symptoms of autism. However, the authors noted that the long-term effects of CBD use should still be evaluated in large scale studies(44).
CBD also comes with possible side effects, with the most notable ones being vomiting, nausea, drowsiness, dry mouth, and diarrhea(45).
The CBD market also remains unregulated by the FDA, making unreliable products more difficult to spot. If you plan to use the cannabinoid to manage ASD symptoms, you must first consult a doctor, particularly a medical professional experienced in medical cannabis use.
CBD Consumption Methods and Dosage
Administration Routes
Currently, one of the most popular CBD products is CBD oil. CBD oils are often available in three forms: full-spectrum CBD, broad-spectrum CBD, and CBD isolate.
Full-spectrum CBD, also known as whole-plant CBD, has the full chemical profile of the raw hemp plant material. Full-spectrum CBD oil has various phytocannabinoids, including CBD, terpenes, and THC.
Meanwhile, broad-spectrum CBD, much like full-spectrum CBD, has a wide array of phytocannabinoids from hemp plants. The main difference is that THC is removed from the oil completely.
CBD isolate, or pure CBD, has one phytocannabinoid only: CBD. All other compounds from the raw hemp plant are removed from the oil.
Some CBD brands and dispensaries also offer the cannabinoid in tablets or capsules, which may be taken just like a dietary supplement. Other products are sold as edibles, such as CBD gummies, CBD cookies, and CBD brownies.
Below are some of the most common methods of administering CBD:
One of the most common administration methods for CBD is vaping.
According to a 2018 study, the effects of the pulmonary administration of cannabinoids may be felt within a few minutes of the first dosing, with these effects increasing over time. Medical researchers noted that the peak plasma concentration was reached 10 minutes after CBD administration and was maintained for three to five hours(46).
Peak plasma concentration pertains to the highest concentration of a drug in the body after dosing(47).
In another 2018 study, medical researchers observed that after vaping CBD, the user may experience the cannabinoid's highest plasma concentrations three minutes after dosing(48).
However, a recent study noted that increased vape use in the US resulted in more cases of vaping-related pulmonary problems(49).
Another standard method of administering CBD is the sublingual method or the use of a dropper to place CBD oil directly under the tongue.
According to a 2002 study, researchers showed that CBD oil had a sublingual bioavailability of 13% to 19%(50). Bioavailability determines the rate and extent at which a compound is absorbed and becomes readily available for the body to break down(51).
You may also opt for the transdermal route of CBD administration. You can mix CBD into other transdermal products, including salve, cream, lotion, or balm, or buy CBD-infused products of the same formats.
In a 2016 study published in the European Journal of Pain, the researchers noted that one of the major advantages of the transdermal route of CBD administration is that it bypasses the first-pass metabolism, which results in a more constant plasma level(52). The first-pass effect is the early metabolization of medication, reducing the drug's concentration before it arrives on its intended site of action(53).
According to a 2018 study, medical researchers noted CBD's half-life 24 hours after an intravenous administration, while they recorded the half-life of the cannabinoid 31 hours after pulmonary administration(54).
Meanwhile, researchers recorded the half-life of CBD between 1.4 hours and 10.9 hours after an oromucosal (surface of the mouth) administration route(55). The authors noted that the half-life of CBD is two to five days after an oral administration.
Dosage
Researchers have yet to conclude how much CBD oil should be administered to a patient with ASD. You must visit your doctor to inquire about safe CBD dosing before using CBD to treat autism.
Most CBD brands also offer a recommended dosage for each of their products. These companies usually advise taking small amounts of CBD and slowly increasing the dosage until you achieve the effects you want.
Choosing the Right
CBD Product
for Autism
Despite the potential health benefits of using CBD oil, parents and pediatricians must know how to determine the right product for autistic children, particularly its quality.
Hemp-based CBD possesses high concentrations of CBD and typically does not have THC, although this is not always the case. Meanwhile, cannabidiol extracted from marijuana plants usually contains THC.
Most individuals find it challenging to introduce the psychoactive cannabinoid to their children, making CBD products sourced from hemp plants the best choice.
When choosing CBD products intended to treat autism, it is important to opt for the most suitable item for the patient.
You must obtain third-party lab testing reports or a certificate of analysis (COA) as these documents show that the CBD product has been tried, tested, and made from high-quality ingredients and organic hemp.
You must also seek medical advice from a reputable physician to know if CBD may interact or interfere with other existing ASD medications.
Research on state regulations concerning CBD use to avoid legal problems.
Reading up on customer reviews concerning a CBD retailer also helps. Check what previous buyers have to say about the product's quality and authenticity.
You must also purchase high-quality products made from non-genetically modified organism (non-GMO) ingredients to ensure safety. Inspect the product label to see if the product contains additives.
You may also check the COA to ensure that the product is free from harmful substances, such as residual solvents and heavy metals.
Legality of CBD
In the United States, hemp production is legal at the federal level under the 2018 Farm Bill. The then President Donald Trump signed the bill to remove hemp and hemp-derived products with less than 0.3% of THC from the list of Schedule I controlled substances(56).
The Schedule I controlled substances are medications with high misuse potential(57).
Although CBD is federally legal, you must first conduct thorough research about state CBD laws before purchasing CBD products. As of December 2020, the FDA still has not regulated the production and the marketing of CBD(58).
Although most states do not require patients to present a prescription when purchasing CBD products, some states, like Alabama, still require a prescription to possess or use CBD products(59).