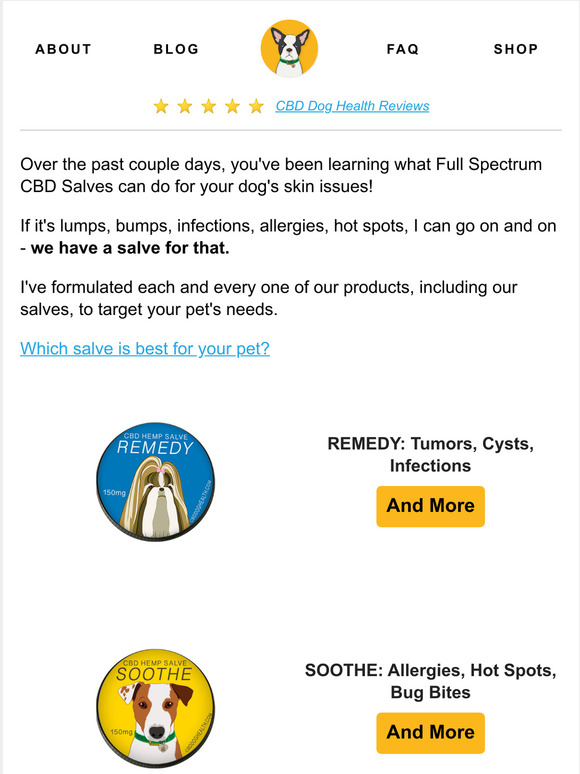 Over the past couple days, you've been learning what Full Spectrum CBD Salves can do for your dog's skin issues!
If it's lumps, bumps, infections, allergies, hot spots, I can go on and on – we have a salve for that.
I've formulated each and every one of our products, including our salves, to target your pet's needs.
Which salve is best for your pet?