Oklahoma legalized medical marijuana in 2018. Recreational marijuana still remains illegal.
But it's safe to say that Oklahoma is one of the few states that managed to implement its medical marijuana program in a few months.
In fact, the program was such a huge success that soon after the voters approved the Oklahoma marijuana bill in 2018, the state reported license for 34,0000 patients, and the authorities reported a $45 million tax profit in 2020.
In totality, the state performance associated with medical marijuana sales and the medical marijuana program implementation has been a huge success.
However, there are certain regulations imposed on the usage and possession of medical marijuana in Oklahoma.
While you must be aged 18 and above to get medical marijuana from the state of Oklahoma, certain rules confuse patients who have just started registering under the state program.
In this post, we will take a look at the laws associated with medical marijuana in Oklahoma. And we will also help you navigate through the several nuances related to medical marijuana use in Oklahoma.
So, first, let us begin with the possession laws in Oklahoma.
How Much Medical Marijuana Can I Possess in Oklahoma?
Under the Oklahoma medical marijuana laws, a patient registered an active patient with the Oklahoma Medical Marijuana Authority (OMMA) can:
In addition to this, licensed medical marijuana patients in Oklahoma are also allowed to legally possess 72 ounces (2,037.6 grams) of marijuana in edible form. An additional amendment was made to this law allowing patients to possess 8 ounces (226.4 grams) of marijuana inside their residence.
While these laws are strictly subject to adherence, as an Oklahoma medical marijuana user, you also have to keep in mind that these possession limits are applicable for both actively licensed patients and caregivers. The limits of possession may vary from patient to patient depending upon their medical requirements.
So, it's clearly visible from the above-stated rules that licensed patients can easily obtain medical marijuana in Oklahoma. Yes, the rules and laws are not as flexible as the medical marijuana rules in California or Colorado.
Nevertheless, the medical marijuana program in Oklahoma has received much recognition in the past few years.

How to Get a Medical Marijuana Card in Oklahoma?
The trick about getting a medical marijuana card in Oklahoma is that first, you need a physician's recommendation. In other words, you will need a written recommendation from an Oklahoma licensed medical health professional.
To get a medical marijuana recommendation, you must find a registered physician online or you can simply visit one physically. The online process is relatively simple and quick.
However, you have to understand that not online sources are trustworthy. For instance, online sources such as Online Medical Marijuana Card can help you get a 100% valid recommendation. Because they have a team of state-registered and licensed doctors.
This means that you will be required to follow a three-step procedure:
Sign up and fill a simple form.
Talk to a state-registered doctor through a HIPAA-compliant telemedicine platform.
Receive your recommendation in PDF format via email.
You can use this recommendation to register under the state program.
The only difference is that the patient must establish a bona fide relationship with the physician.
In addition to this, you also need a physician's recommendation determining the presence of one or more than one medical condition. This will help you to get an official Oklahoma medical marijuana card easily.
Best of all, the cost of your evaluation comes at a very affordable price and you get a recommendation that does not expire before one year from the date of issuance.
The only exception, in this case, is that you cannot cut to the chase and think that the process of getting a medical marijuana card in Oklahoma is complete.
The official process begins right after you get a recommendation from state-licensed health physicians.
Steps to Get an Oklahoma Medical Marijuana License
First of all, you need to apply with the Medical Marijuana Authority Online.
Complete this step as soon as you receive a rec from your doctor because the window of the application is open up to 30 days of getting your recommendation.
If you don't apply within the 30-day time frame, you'll have to re-apply for a new recommendation.
Start by filling an application online. For the process to go smoothly, you have to upload certain documents:
Colored copy of your Oklahoma driver's license or state-issued ID card or else utility bill, residential deed, or rental property papers.
Digital colored photograph, taken against a white or an off-white background.
Your health physician's recommendation, dated within 30 days of online registration.
Once you have uploaded all the documents, you will receive an email from the program regarding your billing information. You can go back to the website and submit the fees.
Soon after submission, your application will go under verification. Upon approval, you will receive your Oklahoma medical marijuana license or card within 30 days through state-postal services.
Now, that you know everything about possession rules and how you can get a medical marijuana card in Oklahoma, let's dive a little deeper and sift through the legal nuances of medical marijuana laws in Oklahoma.
This will also help you understand why medical marijuana is legal in Oklahoma and other interesting features about the OK laws.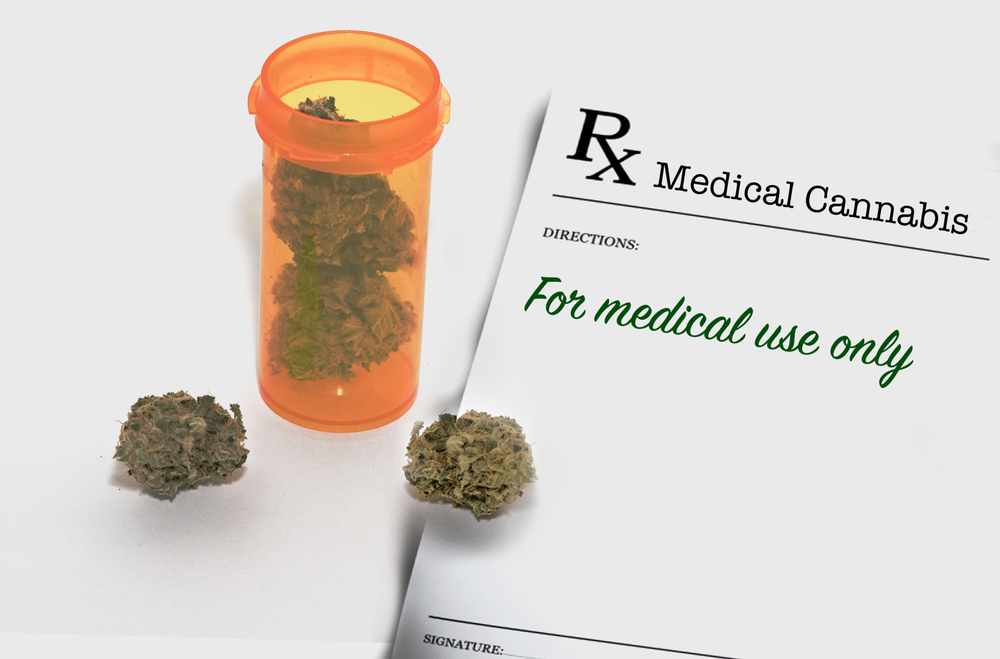 Marijuana Laws for Your Oklahoma Medical Marijuana Card
Interestingly, the laws related to medical marijuana are quite stringent, but some interesting features make the Oklahoma program quite different from the MMJ programs in other states.
For instance, if you look at the Oklahoma prison data, it has the highest incarceration rate in the U.S.
Out of the 1,079, every 1 in 5 individuals has received imprisonment for drug possession.
It's an unfortunate rate, and the authorities have tried to make amends, but all in vain.
One of the major reasons why a social group in Oklahoma gathered in unity to qualify the SQ 788 as a law.
Under the law, you will see some interesting features that other states do not have:
First, Oklahoma, unlike other states, does not have a list of qualifying conditions. This also means that you don't have to qualify for a specific condition to consume medical marijuana.

Patients with an active license receive employment protection.

The possession limits are comparatively larger than in other states.

The local government cannot ban marijuana stores or shops.
Unlimited no. of medical marijuana dispensaries allowed to operate in the state.
Oklahoma Caregiver Laws
When it comes to registering as a caregiver in Oklahoma, or getting a caregiver's license, an individual can apply for the license anytime during the term of the patient's license.
Besides this, as a caregiver, you can only apply for one license at a time.
However, for a minor, the rules make an exception.
Simply put, if a patient is under-aged, 2 legal guardians or parents can apply for the caregiver's application in Oklahoma.
Under the law, the caregiver also needs to keep other guidelines.
First and foremost, a caregiver's application remains unqualified until the patient applied has a valid physicians' attestation.
If the patient has an active license, you can easily apply under the state program and see that the patient receives the utmost care.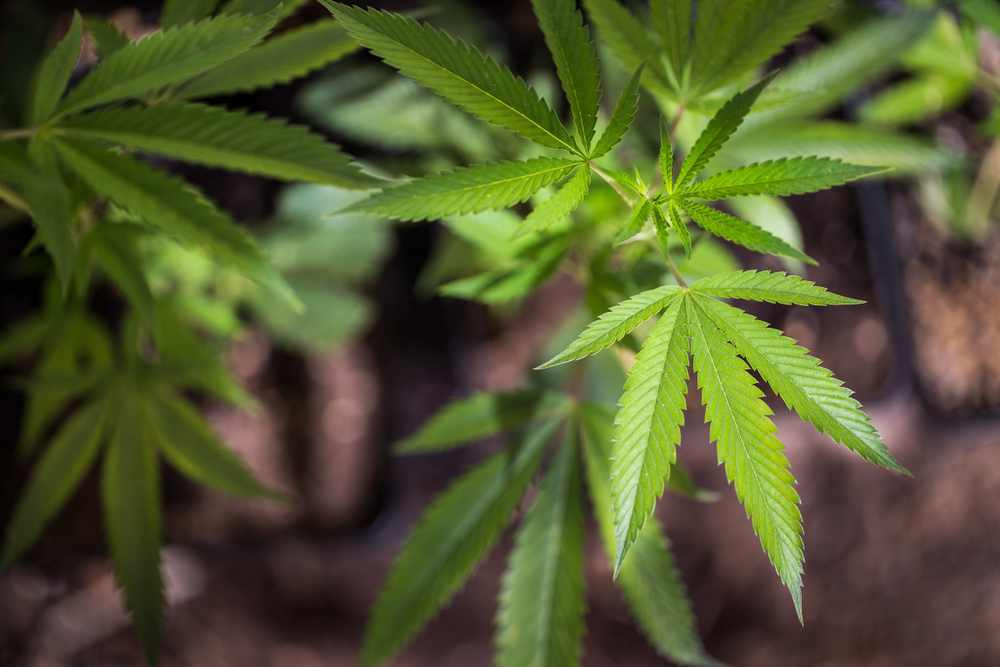 Things You Cannot Do With an Oklahoma Medical Marijuana Card
So far, we have discussed everything you need to learn about medical marijuana laws in Oklahoma and how you can get a license or a card.
Before we jump to the conclusion and wrap up everything, remember that Oklahoma, despite its unique law and higher consumption and possession limits, expects patients to follow some guidelines.
And the best part is that, if you follow these guidelines, navigating through the Oklahoma regulatory structure becomes extremely convenient.
To begin with, never drive under the influence of marijuana. You will definitely lose your license, or worse, get arrested.
Make sure that you possess the legal amount of cannabis as advised by the health physician.
Do not go overboard and sell marijuana to other patients. In the eyes of the OK laws, you cannot sell or donate marijuana under any circumstances.
Also, you cannot grow more than the legal amount. If you do so, you have to either dispose of the remaining amount or legally process it using non-volatile extraction methods.
Next, whenever you visit a local dispensary, the budtender or the dispensary owner will not let you taste or test a sample as per state laws.
Most vitally, smoking, vaping marijuana in public places is a crime punishable under the law.
In other words, just like you cannot smoke tobacco in restricted places, the rules are similar for marijuana consumption as well.
Last but not least, most dispensaries conduct businesses in cash. No digital payments are accepted from patients because marijuana still remains illegal under federal laws.
Overall, the laws, along with the transportation rules, where licensed patients cannot drive across state borders, not taking care of these rules will land you in trouble.
So, keep these guidelines intact, before you decide to get a recommendation from a state-registered health physician.