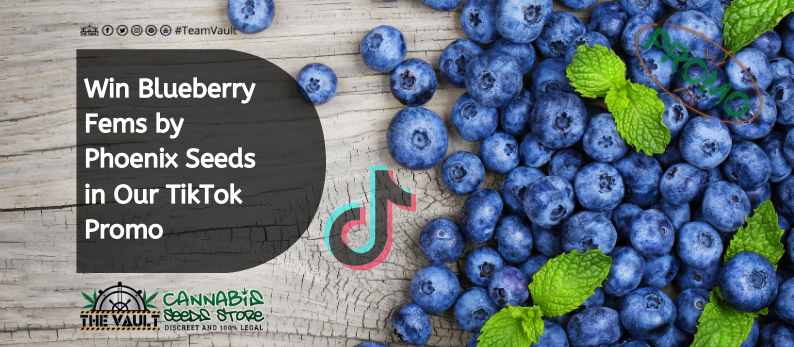 Don't panic folks – you don't need to be on TikTok to enter this one you don't even have to like TikTok or know what it is. That all said, we know there's an ever-growing Cannabis Community so The Vault has decided to open up an account and get involved.
The stats are pretty impressive for this new kid on the block:
TikTok has 800 million active users worldwide.
The TikTok app has been downloaded over 2 billion times on the App Store and Google Play.
TikTok ranked as the top most downloaded app in Apple's iOS App Store for Q1 2019, with more than 33 million downloads.
We were getting a bit of the old FOMO so if you're on TikTok or want to join and connect with us check The Vault's TikTok account here. It's brand new but we will be getting involved with regular posts and video content.
As a result of this news we decided to do another give away because you know us we use any excuse to make you guys happy with give aways. We are offering up some of our best selling seeds strains and those are Blueberry Feminised from the mighty Phoenix Seeds!
About Phoenix Seeds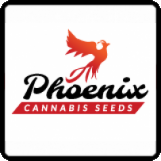 Phoenix Cannabis Seeds was founded by several cannabis aficionados whose goal it was to source high quality inbred, hybrid and landrace cannabis strains and bring these to the mass market aiming to become synonymous with quality strains at competitive prices.
Through the connections that Phoenix Cannabis Seeds established since their humble beginnings in 2010 they have been able to work with some of the best breeders worldwide who were looking for partners to help them market, package and distribute consistently high quality strains and this has grown into the huge range that they now offer.
This has resulted in an enviable line up of Feminised, and Auto Flowering strains that consist of the most important characteristics that today's educated cannabis connoisseurs look for when searching for cannabis seeds online.
About The Seeds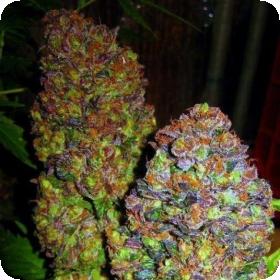 Blueberry is a classic indica strain that first came into being in the 1970s. This strain is well known for its fantastic scent and amazingly fruity taste. It is also pretty famous for its extremely impressive yields of super resinous buds.
Bluberry is a great medicinal strain and is often used to treat pain, stress and anxiety. Blueberry is a multi award winner, and for good reason.
Over all this strain has been around for so long for good reason, and is perfect for new and old growers alike.
Blueberry is a feminised strain and will only grow into female plants. Feminised seeds are ideal for growers who don't plan on breeding their own crops.
For these growers the male plants are not only a nuisance, they can actually cause damage during the flowering process. This means they have to be removed before they can harm the females.
Since around half of a regular crop is male this is a huge waste of time and money. Feminised seeds also tend to produce higher quality plants than regular seeds.
For this reason some breeders also prefer to use them, even though feminised breeding is very difficult. These plants will also be photo-period and will require a light cycle in order to flower.
This strain has a flowering time of 8 weeks and can be grown indoors, outdoors or in a greenhouse
How To Win a 5 Pack of Blueberry Feminised Seeds by Phoenix Seeds
Write TIKTOK in the comments section of this blog post!
TERMS
Closes Wednesday 3rd March 2021
Social Media or Forums Entries Don't Count
One entry per person. Double entries will not be counted
Entries are verified first so your entry may not show up for 24-48 hours
Winners will be updated on this blog post on the closing date of Thursday 18th February + we will share the news on our social media pages. Winners will also be emailed directly and your details will remain discreet. We will only publish your name on the blog that is supplied with the entry
Prizes must be claimed within 28 days or they will be put into the pot for a future promo
The draw will be random and results are final
Have fun
Legal Disclaimer: The competition winners will have their prizes sent to them via recorded delivery. If you win the competition but don't receive your prize, we cannot resend competition prizes, so you'll have to raise this with your local delivery service (In the UK, for example, this would be Royal Mail).
Remember: It is illegal to germinate cannabis seeds in many countries including the UK. It is our duty to inform you of this fact and to urge you to obey all of your local laws to the letter. The Vault only ever sells or sends out seeds for souvenir, collection or novelty purposes.