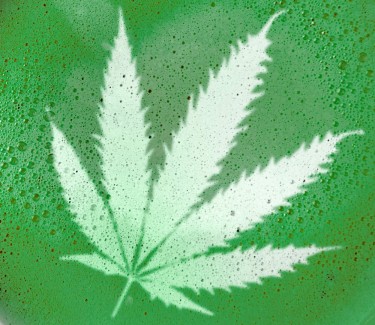 You've probably seen an increase in cannabis beverages being offered at your dispensary, and in legal states, CBD drinks on the grocery and convenience store shelves.
And it will not slow down anytime soon.
Thankfully, the stigma surrounding cannabis and CBD use has improved drastically within the last 3-5 years and this is what we owe the fact that recreational cannabis continues to grow not just in the United States but in other parts of the world too. According to Ryan Crane, CEO and founder of Tempo, a CBD drink brand, the CBD-infused beverage market has the potential to reach as much as $3 billion annually.
Currently, infused drinks have a market share of less than 1% in the United States but these days, people are already looking for healthier options instead of just boozing it up all the time. It only makes sense that drinks become just as, if not even more popular, than edibles: there's no doubt that millions of people are still seeking out ways of relaxing and socializing, but infused drinks mean you don't have to suffer horrendous hangovers that leave you feeling weak, unproductive, mentally AND physically drained the next day.
Alternatively, non-alcoholic drinks that are infused with all the goodness of cannabinoids make hydration, mental and physical relaxation simpler and healthier, not to mention the absence of all those sugary calories found in boozy drinks.
And big alcohol is seeing the potential.
Molson Coors Launches CBD-Infused Beverages
As of late, Molson Coors is the latest big company to join the ranks of the CBD-infused drink market. They formed a joint partnership with Hexo Corp. and together they now have Truss Beverage Co., which is a line of cannabis drinks that are available in Canada.
Last October 2019, Canada legalized edible cannabis goods but the joint venture was formed in August 2018, making them an early adopter to this lucrative market. They came out with 5 drinks, each of which have different amounts of THC and CBD. These drinks are: House of Terpenes, Little Victory, Mollo 2.5 and Mollo 5, Veryvell, and XMG.
They are now available at various cannabis shops as well as on online provincial boards in Canada. According to Truss, their line "signals a new way to enjoy cannabis that Canadians have been waiting for." Additionally, they offer a "calibrated and consistent experience", which they say is lacking in traditional edibles.
"As Molson Coors broadens out beyond beer, non-alcoholic cannabis beverages are an exciting new frontier in Canada, and Truss has developed some incredible brands and beverages that are sure to be leaders in that marketplace," explains Pete Marino, who leads the emerging growth division at Molson Coors and a member of the BOD at Truss.
"As part of our strategy, we're stepping further into the low- and no-alcohol category, which we believe is ripe for innovation as more drinkers globally look to moderate their consumption. We also believe it's our responsibility to help reduce harmful drinking and support moderation," writes Kandy Anand, Molson Coors' Chief Growth Officer during their 2019 Beer Print Report.
And they aren't just going to expand in North America. "That's why, by 2025, we aim to provide quality low- and no-alcohol choices in 100% of the countries where we have large brewing or significant selling operations. By providing more beverage options that are 3.5% ABV or lower, our brands can play a role in encouraging moderation."
What's interesting is that Truss also looked into other factors that hinder people from using cannabis in social settings; they found that the odor of smoke and inability to control dosage were a big obstacle. Because of this, Truss utilizes nano-emulsification technology resulting in quicker onset, similar to alcohol which takes around 15-20 mins to kick in.
"It would be really dangerous if you didn't have that fast onset because you could be 2-3 beverages into that experience before it hit you," explains Melanie Smith, Innovation Lead for Truss Beverages. "Cannabis beverages are a new experience for everybody, it hasn't been on the black or grey market. Our #1 focus is that it has to taste great and have that consistent experience. If you want people to adopt them into their lives for wellness or social occasions, you have to deliver that consistent experience to get people coming back."
Previously, Canopy Growth Corporation was the one of the first to spot the infused-beverage trend and get their foot in the door. Last year, they finally launched their line of cannabis drinks, a reveal that was met with a high demand. The launch was a significant milestone for them, and Canopy Growth is only expected to continue expanding their beverage line so that more regulated markets can enjoy their goods.
Another one in the United States was Dixie Brands, after entering a major agreement with Arizona Beverage Co. However, their beverage line didn't spark much with the public, resulting in much lower revenues compared to other brands in the same category. But you never know – their management team could turn things around this year for the better.
That's only naming a few out of those in the game, but no matter which way you look at it, it only makes perfect business sense for beverage producers to pivot into the cannabis infused market, both from a regulatory and distribution standpoint. No other industry but alcohol has managed to master how distribution works in the United States but alcohol, as they have done so well since Prohibition ended.
MARIJUANA-INFUSED DRINKS ARE ON THE SHELVES, READ MORE…
TOP 10 CANNABIS-INFUSED DRINKS ON THE MARKET TODAY, READ THIS!
OR..
ARE MARIJUANA BEVERAGES THE NEXT BIG THING OR A BUST?