The enormous medical benefits of cannabidiol (CBD) have made many nations including the United Kingdom (UK) to rethink their harsh regulation of the cannabis industry. Although still nascent, the UK CBD market is now considered the largest consumer market in Europe. It is estimated to worth over $375 million, and could be more than $1 billion by 2025.
More than 29.6 percent of people in England and Wales aged between 16 and 59 had at least tried CBD once. Based on these stats, it is obvious that CBD is a new trend in the UK with daily increase in number of consumers. Presently, reports show that at least 1000 new Brits are trying out CBD products every month.
This article will majorly talk about the current state of the CBD world in the UK, the legal status, restrictions, problems and if their is potential for future growth. Read on!
CBD legality in the UK
In the UK, possession of CBD products with lesser than 0.2% tetrahydrocannabinol (THC) is legal. However, this 'legal' phrase can be misleading. In actual sense, UK only permits possessions with no more than 1mg THC per product.
Cannabis contains about 150 compounds, but only THC and CBD have been widely researched. CBD has been discovered to possess numerous health benefits and does not gets its users high unlike THC.
The vagueness of the law governing CBD in the UK has left lots of loopholes to explore. For instance, any product with CBD as a constituent is considered medicine and expected to have a product license. These products even though are known to exhibit therapeutic effects are banned from being advertised as cure for any ailment.
CBD supply in the UK
Despite the fact that CBD is legal in the UK, farmers are still struggling because of unreasonable restrictions imposed by the government. Growing hemp, a plant with high constituent of CBD is legal in the UK. Good news, right? Not really so. Farmers are expected to plant EU-approved seeds that contain lesser than 0.2% THC. They are also expected to acquire a license from the Home Office. The license only allows a farmer to cultivate hemp under certain conditions. Although this isn't out of place, the main hindrance is that despite CBD being legal in the UK, it is illegal for farmers to process their hemp plant to extract CBD. They would have to export it to other EU countries such as Bulgaria, and the Netherland. Most of the CBD in circulation in the UK are imported except for the ones processed illegally. However, hemp farmers are permitted to extract hemp oil for use in the cosmetic industry.
Sales of CBD in the UK
CBD products are available in UK's High Street pharmacies, health food store and supermarkets but consumers prefer purchasing it from online stores. Some of them are scared of the stigma associated with its use considering cannabis is generally regarded as a controlled substance. Some of these users have other use of the product aside medicinal claims.
Reviewing the law restricting the processing of CBD will liberate hemp farmers and other players in the UK's cannabis industry. It'll make the industry more profitable. It will also significantly reduce the cost of cannabis products thus making it more affordable. The price of CBD oil, tinctures, and capsules range between £60 and £65. According to market survey, the prices of these highly demanded CBD products will reduce drastically if the right changes are implemented. It should be noted that a survey by YouGov revealed three-quarters of Brits want the government to license UK hemp farmers to process CBD.
CBD as a novel food
The EU recognizes novel food as edibles not yet widely consumed by humans before 15 May 1997. They include innovative food produced using new technologies and production processes.
To extend the wide acceptance of CBD and its legality, there have be push for CBD edibles and extracts to be considered novel foods. One of the organizations in the Vanguard of such fight is the Association for the Cannabinoid Industry (ACI).
The recognition of CBD edibles as novel food will allow the production of CBD-infused gummies, sweets, and drinks among others. A great boost for the CBD market in the UK.
In a similar move, another advocacy organization, Volteface, has launched campaign it tagged "Pleasant Land" to convince UK lawmakers to legalize farmers to extract CBD from their hemp plants.
Authenticity of the UK's CBD products label information
CBD products in the UK are mandated to carry a label displaying information of their constituents. Many suppliers were discovered to have been lying about their displayed information and this has renewed calls for stricter regulation of the market quality standard.
In a blind testing exercise by PhytoVista, only 38 percent of the sampled CBD contains about 10 percent of the CBD content they advertised on their label. Another 38 percent contain lesser than 50 percent of the advertised CBD. In fact, a brand was reported not to have CBD at all in its constituents, and shockingly, the brand was from a High Street pharmacy and it is retailed for £90.
Not only that, almost half of the sampled CBD products have constituents that make them illegal to possess in the UK. They have about 0.04 percent mean content of THC and 0.01 percent mean content of cannabinol (CBN), both of which are illegal and could get ignorant buyers into trouble.
Some unsuspecting buyers of the product may be consuming alcohol or heavy metals dangerous to their health. One product sampled by PhytoVista lab contained 3.8 percent ethanol and the standard measurement for a drink to be considered as an alcoholic beverage in the UK is just 3.4 percent. High doses of dichloromethane and cyclohexane were also detected in 7 of these products.
UK's CBD law and Brexit
For the CBD industry, Brexit deal can be a blessing and a curse. It will be a blessing if the UK can review its laws and encourage local extraction of hemp CBD. Without this, the nation which heavily depends on import for the supply of its CBD could find its citizens buying the product at a much higher price.
Prior to it severing ties with the European Union (EU), UK enjoys the ease of trading with other member states. This made the import of CBD from areas like Germany and France easy. With Brexit, CBD products are likely to be held up more than usual by customs and this is likely to dissuade suppliers from dealing with UK companies.
Bottom line
A closer look at the current state of the UK's CBD industry show that it still has a long way to go. However, it is impossible to turn a blind eye to the enormous potential the industry possesses. The potential for greatness in this market is the major reason why the UK's CBD market shouldn't be ignored any longer. Economic projections show that the European cannabis market has the potential to be one of, if not the biggest industry in the world, and the UK is a crucial component of this. A lot will have to change to take the UK's CBD industry to the top, however, given the slow but steady changes starting to occur it's fair to say that the future looks promising.
UK CBD MARKETS AND PRODUCTS, READ MORE…
WHAT ARE THE BEST CBD OILS IN THE UK RIGHT NOW, CLICK HERE!
OR..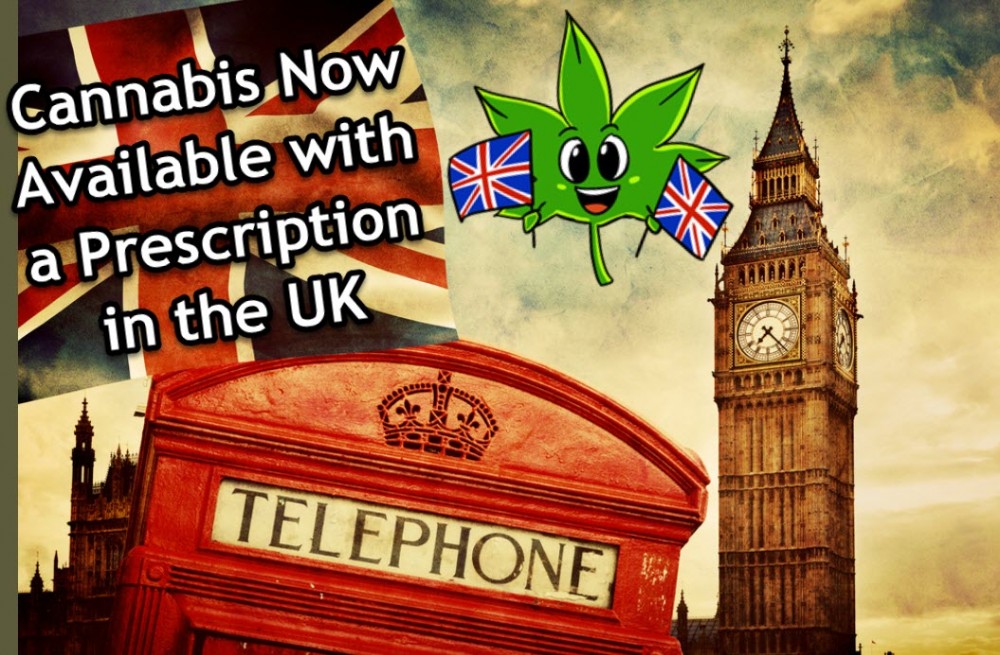 CANNABIS WITH A PRESCRIPTION IN ENGLAND NOW? CLICK HERE.